| | | | |
| --- | --- | --- | --- |
| Bridging Connections with UN Office of OHCHR | | | |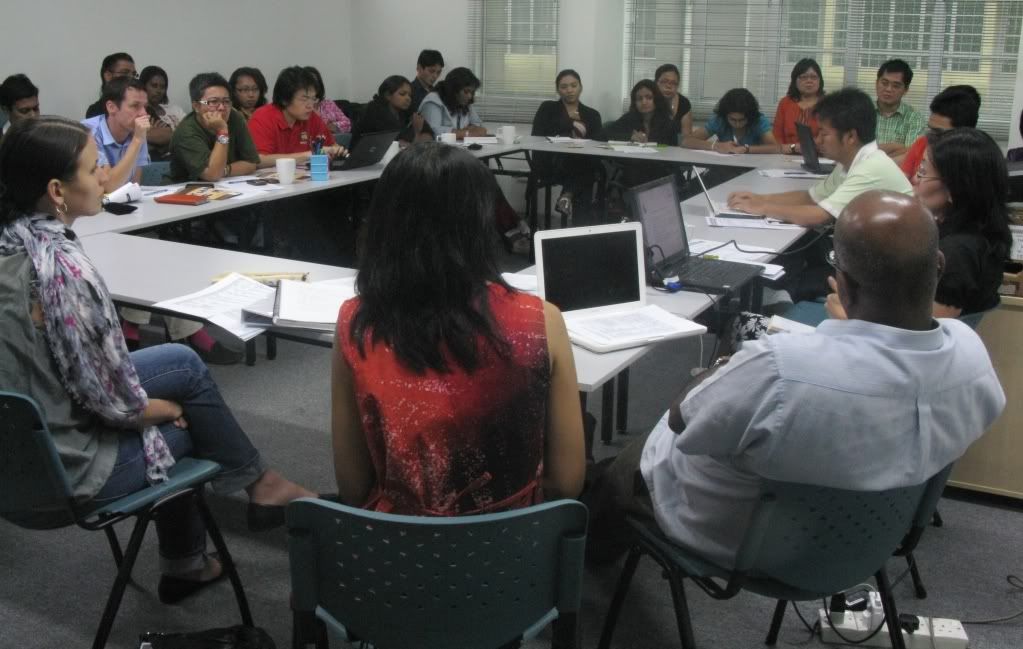 On 25 February 2011, Dignity International hosted a meeting between 40 civil society organizations representatives in Malaysia and Ms. Christine Chung, Malaysian Desk Officer from the UN Office of High Commission for Human Rights (OHCHR). The meeting was facilitated by Jerald Joseph, Executive Director of Dignity International.

The meeting was held in conjunction with Ms. Christine's visit to the country and with the purpose of understanding the various UN human rights mechanism/system available.

Ms. Christine explained that the Malaysian Desk is the UN OHCHR's focal point for human rights issues in Malaysia and also functions as a liaison with other divisions and functions. In the UN system, there are various special procedures, reviews, and treaty mechanisms that can be used as a platform for human rights advocacy; but unfortunately, these are not optimally utilized by civil society and Malaysian issues are not adequately highlighted in UN level despite its pressing issues.

The meeting enabled the participants to establish contact with the Malaysian Desk. Through this acquaintance, it is hoped that advocacy of human rights issues in Malaysia will receive the dire attention they deserve and also the NGO will better utilize the UN Human Rights mechanisms in a more effective way.
Search
Article Archives
►

2014 (2)

►

February (1)

►

January (1)

►

2013 (10)

►

July (1)

►

June (1)

►

May (2)

►

April (2)

►

March (2)

►

February (1)

►

January (1)

►

2012 (3)

►

2011 (28)

►

November (1)

►

October (2)

►

September (2)

►

August (4)

►

July (1)

►

June (1)

►

May (5)

►

April (1)

►

March (9)

►

February (1)

►

January (1)

►

2010 (7)

►

December (1)

►

November (2)

►

October (2)

►

August (1)

►

February (1)